Challenging market conditions are not uncommon in the fleet management industry. Take recent years for instance, whether it's driver shortages, fixed and variable cost rises, or other widespread disruptions.
In competitive times like these it's natural for fleet managers to gravitate towards methods of cost control. However, it remains equally important that health and safety standards are upheld here because they serve as the base for a well-performing fleet, both financially and in general.
To manage these responsibilities simultaneously, it's essential for fleet data to be made use of. We've put together this piece to show specifically how data mitigates risks for fleets during challenging market conditions.
Data allows for predictive maintenance
Predictive maintenance eliminates the chance of expensive breakdowns and on-road incidents happening during fleet operations. It is a proactive approach to vehicle maintenance which helps in reducing downtime and long-term maintenance costs while also improving fleet safety.
This particular form of maintenance is carried out by fleet managers using the data from sensors and devices which are installed in order to monitor a vehicle's condition and performance. Namely, analyses of such data mean that fleet managers can identify potential risks and nullify them before they negatively impact a fleet.
Driver behaviour monitoring data improves safety
It should be taken into account that poor driving habits can directly lead to collisions, regardless of if it's a fleet driver or another road user at fault. Therefore, it's necessary to always be monitoring the behaviour of fleet drivers, including their immediate surroundings.
Camera video monitoring, as typified by dual-facing dash cams which are powered by AI, provides fleet managers with the data to cut out distractions like mobile phone usage and alert drivers of nearby hazards on the go. Moreover, video evidence is integral for establishing liability in claims, ultimately reducing the associated costs.
Real-time asset tracking data heightens security
The tracking of a fleet's assets is crucial in improving security. Especially today, cargo theft is an unnervingly prevalent threat to commercial fleets. To reduce this risk which has become inherent in goods transportation, technology is paramount.
Real-time asset tracking is facilitated by GPS and IoT devices which give fleet managers the visibility required to secure their assets. Evidently, the alternative signals substantial monetary losses that are keenly felt when market conditions are volatile, and when such occurrences are more frequent.
Data leads to route optimisation
Route optimisation is usually discussed in the context of cost reduction via fleet fuel efficiency. While this is valid, route optimisation likewise minimises on-road risks and those related to delays and missed business opportunities.
To a significant degree, route optimisation is only achievable through data analytics, both historical and current, that factor in traffic conditions, weather conditions, and delivery schedules. In this way, data represents tangible results for productivity when utilised by fleet managers.
Data helps with regulations compliance
It's often the case that when market conditions are at their most challenging, changes in legal regulations follow. Failure to comply with these regulations inevitably implies fines and other severe penalties.
It's impossible to effectively maintain fleet compliance without a database which stores a range of vehicle information. Conversely, having relevant data at hand will reveal where compliance is risked and may need attention.
Data-driven fleet management solutions by MICHELIN Connected Fleet
The above applications for fleet data demonstrate how vital the analytical insights are in mitigating every form of risk involved in the industry. Data is a tool for fleet managers with which they can reliably identify, assess, and solve issues brought on by challenging market conditions. By leveraging this data effectively, fleet managers are able to reduce costs dramatically, improve the overall operational efficiency of their fleet, as well as enhance safety and compliance.
We at MICHELIN Connected Fleet wholly understand the positive impact that data-driven insights can have on a fleet, but also that technology doesn't automatically ensure this. Rather, it's just as necessary to have consultants at hand who can help you with data evaluation. Our unique approach is what distinguishes our fleet management solutions in the industry. If you'd like to enjoy the following benefits then be sure to make an enquiry today.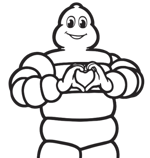 Other Interesting Stories
Compliance
Cold Chain Guide
The cold chain is of great significance to modern society in various contexts, although relatively few have a detailed understanding or even..
reduce fleet cost
How Data Mitigates Risks for Fleets During Challenging Market Conditions
Challenging market conditions are not uncommon in the fleet management industry. Take recent years for instance, whether it's driver shortages, fixed..
Optimise productivity
What is a Fleet Manager?
On the surface, the transport and logistics industry may appear to be quite a straightforward case of making sure that items get delivered on time...