The transport and logistics sector is currently immersed in a critical transition as businesses are taking action to improve their sustainability and reduce their energy demand.
This is due to new data being released on climate change and the consequent government energy efficiency plans. These plans involve providing financial incentives to transition to a green fleet and improving the infrastructure around electric transport in order to decrease carbon emissions.
The electric deployment process should be set in motion over the next 15 years. So, it is important for small and medium fleets to make the move to electric vehicles, which will have a positive impact on both their emission levels and their productivity.
In order to embrace these new changes, strategic planning is essential. In this article we will take you through three of the key benefits of going electric, so you can make an informed decision about your own fleet.
Financial benefits
Most businesses will prioritise reducing their costs and maximising their profits. But, this approach is especially important for small and medium fleets, as it will allow you to acquire new vehicles in order to expand your operations and company as a whole.
Plus, both business owners and consumers are becoming increasingly concerned about the environmental impact their actions have. This means, to continue growing your client pool, you also need to demonstrate your capacity to be sustainable and environmentally friendly. This will involve embracing new technology, following emerging trends, paying for new vehicles, and covering the costs of installing the infrastructure and supplying the energy associated with at-work charging.
One of the main fiscal benefits you could take advantage of is the reduction of BIK (benefit-in-kind) company car tax. In April 2020, BIK company car tax for zero-emission vehicles was reduced to 0% for the 2020/21 tax year, rising to only 1% in 2021/22 and 2% in 2022/23 (Fleet News). This is more affordable than fossil-fuel-powered cars, which have an average of 24% BIK.
The UK government offers rebates for the purchase of new zero-emission vehicles, and here are the figures you'll want to keep in mind:
35% up to £2,500 for cars valued under £35,000
35% up to £3,000 for small vans
35% up to £6,000 for large vans
20% up to £16,000 for trucks, limited to 10 per customer
The UK government also offers grants for installing charge-points on fleet bases through the Workplace Charging Scheme. This offers businesses up to 75% of the purchase and installation costs for chargers, with a maximum of £350 per socket.
A further day-to-day saving comes from the cost of running electric vehicles. They can cost as little as 1p per mile to run (Fleet News) depending on the model, as opposed to 8-10p for efficient fossil fuel vehicles. The absence of internal combustion engines and therefore fewer moving parts that require less maintenance is especially useful as vehicles age, too. Although electric vehicle batteries will wear out and need replacing, data shows that the increase in electric vehicle sales is driving the cost of batteries down, too.
These financial benefits will lead to significant long-term savings, making electric vehicles an economical choice for your business.
Building up your business's reputation
Consumers decide which companies to spend their money with based on multiple factors. And, new data shows that consumers care about the environment and are more inclined to purchase from businesses that prioritise corporate sustainability (Nielsen). Your target customers are trying to be responsible citizens in this new eco-friendly climate, and they expect the same from corporations.
As a result, to build a good reputation, companies need to concern themselves with improving their social stance. They also need to ensure they provide transparency when it comes to their dealings and supply chains as consumers want to interact with brands who align with their beliefs.
One of the main ways businesses can display their commitment to improving their sustainability is through transitioning to a green fleet. This shows consumers that you are serious about reducing your carbon footprint and aligning with government schemes to improve the country's sustainability.
A good reputation attracts new and returning customers, as well as investors and community partners. Therefore, enjoying business success is at least partially rooted in having a good reputation.
Employee satisfaction
Moving to an electric fleet not only benefits your business but also the health and safety of your employees. Commitment to reducing carbon emissions has been proven to have a positive influence on employee engagement.
Many employees are keen for businesses to take environmental action with the climate emergency becoming more apparent.
In fact, research conducted by Go Ultra Low found that 33% of employees were more environmentally conscious at home and 69% of employees thought that their employers could do more to make their workplace more environmentally friendly. Alongside this, they found that 70% of employees thought that their employers should switch to electric vehicles, with 63% saying they would be happy to drive them (Fleet News).
Introducing electric vehicles to your fleet has additional day-to-day benefits for your employees. The implementation of fleet management services and solutions associated with electric vehicles can improve your drivers' experience, with better route planning to reduce driving times, lower commute costs, reduced risk of breakdowns, and so on.
Although it should be noted that there is often a fear of change among employees, so it is important to communicate with staff and ensure they're kept up-to-date with ongoing developments within your company.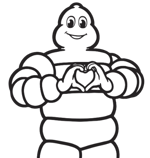 Other Interesting Stories