Sustainability is becoming an increasingly prevalent talking point within the transport and logistics industry. This means you might be thinking about making the transition to a green fleet.
It's a wise move that can bolster your company's eco-friendly credentials and reduce your fleet costs. But, to reap all of the rewards and ensure your transition goes smoothly, you need to invest in vehicles that are going to suit the needs of your growing company.
It's important that you arrange an electric vehicle suitability assessment (EVSA) ahead of making the switch, as it will help you to make the best possible decisions for your business. Here, we're going to answer all of the questions you might have about booking an EVSA to help you understand the benefits and why it's a vital step in making the move to electric vehicles.
What is an EVSA?
EVSA stands for electric vehicle suitability assessment. This assessment is designed to provide you with all of the data and recommendations you'll need to determine which EVs are going to meet your requirements and make the most financial sense for your business. This will then help to make your transition to an electric fleet as seamless and fruitful as possible.
An EVSA uses fleet management solutions to analyse relevant data over a period of 6 to 12 months. This is then matched to real-world EV performance data to provide you with recommendations that will help you build the most suitable electric fleet.
An assessment will track your fleet and consider factors such as the EV models that are available to you, what kinds of conditions your vehicles will need to weather, and your budget. It will also identify which of your existing vehicles are ideal candidates for replacement.
What are the benefits of an EVSA?
Primarily, an EVSA will help you to make more informed investments when turning your fleet green. But there are also some additional benefits, such as:
It will make it much easier to choose your next vehicles, saving you time and energy
You'll learn which EVs make the most financial sense, saving you money in the long run
It'll give you a better understanding of how effectively you can reduce your fleet's carbon emissions
It helps to ensure your EVs will suit your requirements
You'll get access to custom reports that will help you better understand your fleet and business as a whole
Essentially, an EVSA will equip you with all of the knowledge you need to transition to a green fleet that will help you to optimise your productivity, save you money, and improve your fleet's sustainability.
What role do fleet management solutions play in an EVSA?
During your EVSA, fleet management solutions will be used to collect and analyse key data points related to your existing vehicles and your drivers' journeys. This information will then be used to provide accurate recommendations that will help you make the switch to EVs.
For instance, an EVSA will look at location data to map the terrain your vehicles typically encounter. This, along with data about outdoor temperatures, can then be used to decide whether climate control systems may need to be factored in when modelling the battery capacity of your future EVs.
Fleet management solutions can also track your drivers' behaviour, looking at their speed and how efficiently they tend to accelerate and brake. This data can then be used to refine any estimates about how your EVs will perform under the same conditions.
Having access to detailed data from sophisticated fleet management solutions will make it easier for you to make the right decisions and help you to take your electric fleet to the next level.
If you want to make the switch to EVs, we can help you do so. To make the transition as smooth and convenient as possible for you, we will complete an assessment very similar to the EVSA, which will collect and analyze all of the data needed to make your fleet greener while maintaining — or even improving — your productivity levels. Whether you're going to be making your first move to EVs, or you're looking to expand your existing green fleet, we're here to help you get the most out of the transition.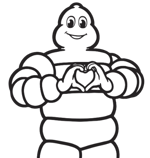 Other Interesting Stories