By offering preventive solutions that are designed to monitor, manage and improve your fleet's safety by reducing risk and supporting drivers.
Safety is a top area of concern for fleet operators to improve the well-being of drivers and make safety risks easier to control. Getting the insight into current behaviours of your drivers can help you determine safety-related best practices. Equally, having the tools to ensure that drivers are not endangering themselves or others by driving for hours without an enforced break is also key.
Five ways to improve driver safety with connected fleet data:
1. Reducing and optimising journeys
Eliminate unnecessary trips or limit the distances drivers need to travel. The data obtained through fleet management solutions let you accurately localise and analyse your movements and optimise the time spent on the road.
2. Promoting safe driving behaviours
Caution should always be exercised when driving, and proper driving behaviours can be taught and encouraged. Our cabin devices inform drivers of any poor behaviour such as speeding, sudden acceleration and braking, and idling.
3. Ensuring optimal driving conditions
Use vehicles appropriate to their loads, journey type, types of roads etc. Regularly check the operating condition of your company vehicles, eliminate phone use while driving by installing real-time monitoring and make all your employees aware of the need to learn automatic safety reflexes.
4. Providing assistance in the event of an accident
Install an E-call button (SOS) for emergencies. When an accident happens, telematics solutions can play a vital role by triggering an immediate SMS raising the alert and providing the driver's exact GPS location.


5. Identifying dangerous road sections
Ensure your drivers are aware of the most dangerous sections of roads in their area of travel. Once identified, route planning can also be modified to avoid them.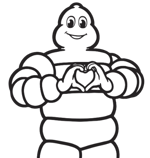 Other Interesting Stories