IoT — or the internet of things — alongside M2M (machine to machine) communications are revolutionising electric and hybrid fleets. Allowing your fleet to communicate with your HQ and other devices will help you to deliver a better service and improve your productivity.
IoT is the fleet management system of the future, and we're going to explain exactly what that means for you and your company.
what is iot?
IoT stands for the internet of things. It's a network of physical objects or devices, such as vehicles, which have been digitised with software and other technology. This means they can communicate with each other over the internet.
How can IoT improve your fleet?
Interconnecting your fleet will allow you to instantly troubleshoot and gain insights into the journeys your vehicles are taking, as well as how they're being driven. Your connected network will also be able to access all your vehicles' specifications, so it can make decisions and provide you with information relevant to specific vehicles.
Here are some of the areas in which IoT can benefit your fleet management operations:
Tracking
Maintenance
Tachograph data
Charging
Having access to detailed data related to these facets of running a fleet can help you to make your fleet more sustainable, improve its productivity, and even cut your costs. Let's dig deeper into how IoT can support you in these areas.
Tracking
Having all of your vehicles interconnected on the same network allows you to view them all on one digital map. With this technology, you are able to keep track of where all your vehicles are and access information that will help you to optimise their journeys.
With tracking, you are also able to inform your customers and delivery recipients of exact arrival times, as well as provide proof that the deliveries have been made. This will allow you to keep your clients happy while maintaining control and certainty over the whereabouts of your vehicles.
maintenance
This technology will also make it easier for you to plan and execute proactive maintenance, as well as spot problems with your vehicles much faster. This can help to save you money, as repairs are typically more affordable when carried out as soon as possible. Plus, you can prevent maintenance from having an impact on your delivery times by planning to carry out regular services at the most convenient times.
tachograph data
A tachograph is a device that's fitted to a vehicle and automatically records the vehicle's distance, speed, and drivers' activity. This will then provide you with all of the information you need about your workers and their journeys.
Implementing IoT into your collection of tachograph data will allow you to download the information remotely. This in turn will allow you to improve your fleet management quickly and accurately, while also ensuring your drivers always take their required breaks.
charging
Finally, IoT is changing the way that electric vehicle charging is conducted. Interconnecting your in-house chargers, as well as your vehicles, can be very beneficial for electric fleet management.
With IoT, you'll be able to monitor the performance of your charging stations, as well as the system they run on. You'll also have the opportunity to check their usage and initiate maintenance as required, helping you optimise your charging infrastructure.
Another development we could see implemented in the future is the introduction of smart charging stations. With improved connectivity, drivers would be able to book slots at charging stations, similar to restaurant bookings.
The app drivers would use to make these bookings would communicate with their chosen charging station, informing it of the vehicle registration number it is connected to. This would mean that the charging station would reserve the slot for that specific vehicle and not allow other vehicles to use it.
As a result, it would make planning for journeys more efficient, as well as limit the time it would take to complete a charge. Alongside this, as charging vehicles can take a short while, the driver would be able to take a break while getting updates from the charging station directly through the app.
We hope you now have a better understanding of IoT and how the technology can have an impact on your fleet management.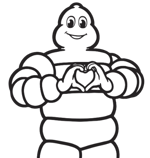 Other Interesting Stories