How to reduce fleet costs
To unlock hidden cost savings, there are three key areas you should review – people, your fleet composition, and your operations.
1. EMPOWERING YOUR PEOPLE
Up to 50% of the Total Cost of Ownership of fleet vehicles is determined by the driver's behaviour. By monitoring the way your team is performing behind the wheel, you can focus on behaviours that are driving up costs, such as needless fuel consumption, dangerous driving or misuse of vehicles. Want to cut those down to size without taking jobs off the schedule? Start with your drivers.
OBSERVE DRIVER BEHAVIOUR
Improve driver styles:
Reduce speed

Cut idling

Introduce new driving techniques
Mitigate risks to reduce accidents:
Inform on accident prone roads

Ensure insurers are aware of your training programme
2. YOUR FLEET COMPOSITION
Modern vehicles are kitted out with all kinds of powerful features that maximise safety, ease of use and, crucially, fuel economy. Could it be time for an upgrade? Do a full, deep fleet review and compare what you're currently using with what's now on the market.
WHAT TO CONSIDER IN A FLEET REVIEW?
Analyse your fleet size & remove unused vehicles

Review your fleet acquisition

Ensure you have a modern fleet

Make data-driven decisions to transition to a green fleet

Purchase the right vehicles for maximum efficiency
3. YOUR OPERATIONS
Regardless of how well you're doing, there's always room for improvement. Even the most successful fleet manager is constantly looking at their workflow, drivers, processes, vehicles and route planning to see where changes and upgrades can be made that will boost business.
INCIDENT MANAGEMENT
Carry out regular risk assessments:
Review claims history

Introduce driver incident policies

Analyse vehicle storage options
Introduce the latest equipment and technologies into your fleet:
Install alarms and immobilisers

Install the latest cameras
REVIEW OPERATIONS AND MAINTENANCE CYCLES
Utilise data to your advantage:
Improve vehicle condition

Real-time maintenance information
Anticipate your maintenance needs:
Introduce a 'vehicle risk map'

Implement a Preventative Maintenance (PM) programme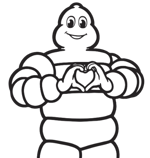 Other Interesting Stories