Reverse logistics has seen its importance multiply in recent years due to its environmental impact and effect on company costs. In recent years there has been a growing need to reduce the amount of waste we generate, and this new green awareness has led companies to take measures to incorporate more sustainable management and production into their plans. Those companies that have taken the step towards waste management and sustainability have become the most highly valued by consumers.
This evolution in companies has led them to develop new strategies aimed at minimising environmental impact, preventive strategies that take into consideration the total life cycle of products and processes, including reverse logistics.
What is Reverse Logistics and what are its Objectives?
Reverse logistics consists of the planning, implementation and control of the movement and storage of materials as well as services and information flows from the final consumer to the distributor, or from the distributor to the manufacturer.
The objectives of reverse logistics establish the guidelines and goals to be achieved in order to achieve the creation of an efficient and effective process of recovery and reuse of materials and products. Let's look at these objectives:
To carry out adequate planning for execution and control of the flows which allows the generation of value and reduction of costs in the operations.
Identify and implement new, more efficient processes in product management that allow for the reuse, recovery, recycling, or disposal of resources in order to minimise environmental impact and maximise economic benefits.
Align and coordinate the processes of reverse logistics with direct logistics alongside the incorporation of technologies such as fleet management, which allow optimising productivity, improving the supply chain and other elements linked to reverse logistics while minimising operating costs and improving the use of raw materials and products available in the environment.
As can be seen, reverse logistics seeks to adequately manage the different flows that comprise it by applying a balanced management between product recovery, economic benefits, sustainability, and customer relations.
What are the Processes of Reverse Logistics?
In order for reverse logistics to be implemented there are a series of processes that aim to facilitate the fulfilment of the goals set, these being, making optimal use of the company's resources, and coordinating all those involved in the supply chain.
1. Collection: This process consists of the collection of products or materials from the place of use to the place of origin or recovery. In order to execute and manage this process correctly it is important to establish recovery guidelines, such as the place of origin and destination, which product or material is to be collected and in what form, and what the transformation process will be.
2. Inspection and classification: Once the product or material is back at the place of origin or recovery it is important that it goes through a process of inspection and classification. This is to determine firstly, what transformation process should be applied, and secondly, the composition of the material in order to determine a possible new use.
3. Direct recovery of the product: This case concerns products whose reincorporation into the market or production processes can be carried out quickly since the quality or the cause of non-conformity on the part of the client can be easily solved.
4. Transformation, treatment, and final disposal: During this process the product or material can go through the different transformation activities linked to reverse logistics such as recycling, repair, and restoration, among others. This continues until the product or material is finally incorporated again into the supply chain.
5. Transport: During this process the different products or materials are moved either to their different centres of origin, transformed, or are incorporated again into the direct logistics chain for delivery to the final consumer. This is a process that requires good route planning in order to optimise costs and make the best use of resources. Therefore, during this process it is essential to use fleet management solutions that help in the planning and monitoring of these factors.
6. Storage: This process is usually considered as a transversal process in reverse logistics. During this process the different products or materials are stored for classification, transformation, and redistribution either on a temporary basis, or for scheduled and controlled periods of time.
What are the Transformation Activities Linked to Reverse Logistics?
In the reverse logistics transformation process the use, transformation, or disposal of recovered products helps to measure its performance in terms of economic, legal, environmental, and operational factors. When companies carry out the processes of collection, transformation, and redistribution of products they must decide on how they are going to carry out the transformation or treatment process of the products in order to be able to either incorporate them back into the direct logistics network or finally dispose of them so as to reduce costs and not affect the environment.
The transformation process of the products can occur in different ways:
Repair: In this first case the company ensures that the returned product is made operational again by repairing and replacing defective parts. During this process the quality of the product may even decrease compared to the original product.
Refurbishment: In this case a standard quality level of the consumed product is achieved by reconditioning or refurbishing critical parts which were once separated from the product. During this restoration process it can be seen how the quality of the product can be improved with respect to the original.
Remanufacturing: During this process it is attempted that a product that has already been used can be recovered through different processes of change, repair, control, and assembly so that it can be used again in compliance with the quality standards of newly produced products.
Cannibalisation: The cannibalisation process uses parts of the components of products that have already completed their useful life so that they can be used in the process of repair, remodelling, and reproduction of a new product. This process has a direct impact on the reduction of costs for the company.
Recycling: In the previous processes the main purpose was to maintain the functions and qualities of the product. However, in the recycling process what is sought is the reuse of a material that during the reverse logistics process is considered as waste in order to be able to use it in the manufacturing of a new product.
Costs Associated with Reverse Logistics and how to Reduce them
When we speak in economic terms, the materials and processes linked to reverse logistics can bring both direct and indirect benefits to companies by creating added value that is directly transformed into economic gains. In addition, the sustainable company image created by reverse processes can attract more customers to the business, thus helping to preserve and even improve market share.
Creating an effective reverse logistics network that is both cost-effective and sustainable can be a challenge. Managing returned products, return times, recovery, and transformation of returned products all impact the cost of operations as they represent a significant upfront investment.
However, if reverse logistics is implemented effectively and efficiently it can provide a competitive advantage through the cost-reducing effect on logistics processes and product and material sourcing.
We hope this article has helped you to learn a little more about reverse logistics and its role in reducing costs and environmental impact. In our useful resources section, you will find much more interesting content on fleet management and how to improve your business results. Finally, if you want to learn more about our solutions, or even try a pilot at no cost to your business then we invite you to contact our experts.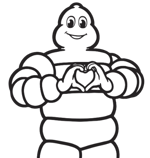 Other Interesting Stories