Sustainability is becoming an increasingly pressing concern for the transport and logistics sector. And the race to become more eco-friendly is only going to intensify in light of the government's net zero agenda, which was revealed in 2021. This will see the UK attempt to slash its 1990 emission levels by 78% ahead of 2035, before reaching net zero by 2050.
So, it's understandable that making eco-conscious choices is now a common subject at fleet conferences, environmentally-friendly practices are being taught during driver training, and more companies are looking to transition to a green fleet in the next decade.
This means, if you aren't already taking steps to make your fleet more environmentally friendly, you need to start now. Not only will reducing your fleet's carbon footprint make your business significantly more sustainable, but it can also help you to cut your fleet costs and ensure your workers will be able to drive through Clear Air Zones.
There are certainly lots of benefits to going green, but it can be easier said than done. So, to demystify the process and help you get off on the right foot, we're going to outline our expert tips for improving the sustainability of your fleet.
Set your goals
Before deciding how you're going to make your fleet more sustainable, you need to outline exactly what you want to achieve, as well as when you would like to hit the milestones you propose. You may need to adjust your expectations throughout the process as you learn more about what is and isn't feasible, but you should always have goals that all team members are working towards.
There are a number of different goals you could set in your journey towards making your fleet greener. For instance, you could plan to reduce your fleet's CO₂ emissions by a particular percentage within a certain timeframe, you might wish to make the full transition to electric vehicles in the next 10 years, or perhaps you would like to reduce the number of miles your fleet currently travels. Whatever goals you choose to set, they should be achievable, measurable, and time-bound so it's possible to track them.
Take full advantage of fleet management services and solutions
Once you've set your sustainability goals, you'll need to find a way to collect relevant data that will show how your fleet is currently performing and where improvements can be made. Fortunately, there are now fleet management services and solutions that have been specifically designed to give you all of the information you might need concerning how your drivers and vehicles are performing on the road.
There are numerous benefits of data-driven solutions that make this technology worth investing in. A high-quality fleet monitoring service will collect key data points from onboard tracking systems, which should then be combined with GPS tracking data and transmitted to a data centre in real-time. This will give you valuable insights into how you can improve your driver and vehicle safety, optimise your workforce's productivity, increase your fleet's sustainability, and more.
Knowledge is certainly power where fleet sustainability is concerned, and having access to detailed data that shows where time, energy, and money is currently being wasted will help you to make improvements quickly and effectively.
Train your drivers with a focus on sustainability
Driver behaviour can have a significant impact on how green your fleet's journeys are. Everything from how efficiently your drivers change gears to how long they typically idle can affect your fleet's carbon emission levels. So, whenever you provide your drivers with training opportunities, as well as stressing how to drive safely and finish jobs in a time-efficient manner, you should focus on providing guidance on how to drive more economically.
In-cab feedback can also have a very positive impact on your drivers' behaviour, even once they're fully trained. Therefore, to get the most out of your workforce and ensure their compliance with your training doesn't wane over time, you may wish to install innovative in-cab coaching devices in each of your vehicles. These will assess your drivers' performance, detect any concerning behaviour, provide instant visual and audible warnings, and allow your drivers to keep track of their own scores. This will encourage them to always put their training into practice and ensure they drive in a safe and eco-friendly way every time they set off.
Invest in vehicles that align with your environmental goals
If you have plans to grow your fleet or are in a position to replace your existing vehicles with new models, you should strive to invest in those that align with your sustainability goals.
Right now, the most effective way to go green is with a fleet of electric vehicles, and going down this route comes with a lot of additional benefits, too. As well as shrinking your entire fleet's CO₂ emissions, going electric will reduce your operational costs and enable your fleet to access all areas, including Clear Air Zones.
The UK's electric vehicle infrastructure is also becoming more advanced all of the time, especially as 2020 saw the biggest annual increase of electric vehicle registrations yet (Next Green Car). The government has also announced that it will be investing £1.3 billion into the rollout of more charge points up and down the UK as part of its net zero plans (Crown Commercial Service). With all of this in mind, it's unlikely to be long before the majority of vehicles on UK roads are powered by electricity, so investing now is a great way to prepare your fleet for the future.
Electric vehicles don't create any exhaust emissions at the point of use and, if they're always charged with energy from renewable sources, their lifetime carbon emissions can be almost zero. If you're serious about shrinking your company's carbon footprint, transitioning to a green fleet will give you the best results.
Be proactive and maintain your fleet
Staying on top of your fleet maintenance is an important step in improving its sustainability. Vehicles with under-inflated tyres, faulty engines, or damaged bodywork will use more fuel than those that are in perfect condition. So, between official services, you should ensure your workforce are regularly checking their vehicles for any areas of concern, and arranging for them to be addressed as soon as possible.
You should also implement strict servicing and maintenance schedules for all of your vehicles, and ensure they comply with the guidelines given by your vehicles' manufacturers. Drivers should be told and trained to conduct physical vehicle checks on a daily or weekly basis, too, to ensure any issues such as low tyre pressure or broken lights are identified and fixed straight away.
Ensuring that your fleet is always in the best shape possible will improve your fuel economy and reduce your vehicles' emissions, helping you to progress towards reaching your sustainability goals.
Provide your drivers with more efficient routes
Optimising your drivers' routes can improve their fuel efficiency and increase their productivity. Hence, you should always be looking for ways to reduce the number of miles your fleet covers.
Business vehicle tracking will allow you to collect all of the information you need about your workers' journeys to identify any areas where improvements could be made. By looking at the routes your fleet typically takes, you'll be able to see whether any fuel is going to waste, any trips could be combined, or any routes could be refined to get your drivers from A to B in a more timely manner.
It's wise to check your fleet's recent routes regularly to ensure the trips all of your drivers make are essential and as efficient as possible. This will reduce your carbon emissions, save you money, and keep your customers happy in the long run.
With climate change becoming an increasingly pressing concern for businesses of all kinds, finding ways to make your fleet more eco-friendly is now non-negotiable. Fortunately, there are lots of steps you can take to earn some green credentials and shrink your carbon footprint. Implementing any of the suggestions in this guide will have a huge impact on your carbon emissions, efficiency, and even your bottom line, so begin making the necessary changes now to start reaping the rewards.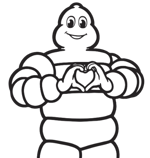 Other Interesting Stories
Sustainable Mobility
Green Logistics: What Role Will Fleet Management Play?
As more signs of the climate crisis continue to show themselves and governments across the globe set environmental goals for the coming decades,..
Sustainable Mobility
6 Expert Tips for Improving the Sustainability of Your Fleet
Sustainability is becoming an increasingly pressing concern for the transport and logistics sector. And the race to become more eco-friendly is only..
Sustainable Mobility
EV Suitability Assessment (EVSA)
Sustainability is becoming an increasingly prevalent talking point within the transport and logistics industry. This means you might be thinking..