There are a multitude of fleet management software packages available on the market, each with their own characteristic, tools and functionalities. These software programmes can help to improve your company's results. Moreover, there are fleet management solutions that go even further and allow you to guarantee improvements in the three fundamental pillars of any company in the sector: reducing costs, increasing productivity and improving safety.
What does fleet management software do?
Fleet management software allows users to complete a series of tasks related to the development of their daily activity. This can include; recording data on the activity of our drivers and the use made of the vehicle, managing and monitoring routes for possible optimisation and analysing different KPIs associated with fleet management.
Technology allows us to send data from the different vehicles and trailers to the software that is installed and used by the company. Thanks to this, we have access to multiple types of information, but it is up to the fleet manager to analyse and decide how to use this data to improve results through tactical improvements in operations.
Does my business need this software?
Fleet managers are responsible for overseeing and controlling every aspect of product distribution and delivery. Even with small fleets, optimising operations and tasks can become quite complicated. This is why many business owners in the logistics and fleet management sectors invest in these programmes. They help the person in charge of the fleet have all the resources at their fingertips. they can reduce costs, improve results and boost customer satisfaction. In general, the use of software is beneficial in achieving positive results. Software does, however, have its limitations and many companies are turning to Advanced Fleet Management Services and Solutions to improve fleet performance and transform the operational capability of companies.
Such advanced solutions provide not only the data needed for decision-making, but also the support needed to maximise the use of information and overall efficiency.
Our recommendation is that before deciding which direction to go down (between software or advanced solutions) and between alternative possible suppliers, you should ask yourself a series of questions to define which is the most suitable solution for your business.
Here is a checklist that will undoubtedly be of great help when making a decision.
1. Can I benefit from a better use of fuel?
Companies in the transport and logistics sector (with tight margins), are suffering more from increased annual costs due to inefficient fuel usage and fuel prices rising. In fact, this is one of the biggest challenges in fleet management, and if fuel usage is costing us more per annum, the use of these solutions is likely to produce positive results and more improvements for the company. See this link for an example of how our solutions make cost savings possible.
2. Are my processes as transparent and accessible as they should be?
Even for the most dedicated fleet managers, it is difficult to gain visibility into everything that goes on around the fleet and its daily operations. The solution we opt for should provide maximum visibility into every aspect of our co-operative in real time wherever possible. This can be done through increases in communication and using the technology more efficiently.
3. Can you help improve the safety of drivers and goods?
Improving safety is another key factor in successful management. As a business owner, it is important to ensure that the solution we are aiming for allows us to analyse and develop possible improvements in safety and driver behaviour. Additionally, monitoring the condition of vehicles, trailers and cargo by checking for damages or required maintenance.
4. Does it allow me to analyse all the data needed to transform production capacity?
Having data available is good, but having access to dashboards that enable us to discover all possible avenues for optimisation is much better. It is therefore advisable to opt for a solution that provides intelligent reports on our key performance indicators.
5. Is it a solution adapted to the specific needs of my business?
A generic software will have certain functionalities that, although interesting, will not be adapted to the specific needs of the company. Having to adapt the software ourselves is perhaps not the best solution to our problems, this can be time-consuming and complicated. It is therefore advisable to opt for solutions that are tailored to what is important for the business and its particularities.
We hope this article has helped you to find out more about fleet management software and the additional benefits of advanced fleet management solutions and services. If you would like to know more about the undeniable improvement possibilities available for your company, or even try one of our solutions and services without any obligation, we invite you to contact us.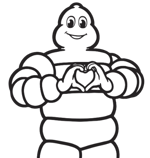 Other Interesting Stories