The fleet management industry has come a long way in the last five years. At MICHELIN Connected Fleet, we have witnessed an undeniable shift in customer focus from a 'control' based (track and trace) approach towards 'Big Data' management. However, this transition hasn't happened overnight.
Here are four key phases of progression that our customers often take during their journey with MICHELIN Connected Fleet and making the most of the data our fleet management services and solutions provide.
Phase 1: Create visibility and engagement with real-time data
Real-time vehicle tracking delivers instant fleet visibility. This enables organisations and fleet managers alike to plan more efficiently, simplify scheduling, reduce overtime, monitor CO2 emissions, and lower fuel costs.
Furthermore, the addition of in-cab coaching devices and driving behaviour analysis empowers employees to improve their road safety and fuel economy. We always recommend that customers use our in-cab coaching solution in conjunction with road safety training to get drivers on board and engaged with the technology during this important first phase.
Phase 2: One-off analyses allow for better negotiation
When utilised correctly, fleet data can be used to negotiate better premiums, nullify disputes, evidence KPIs, and highlight best practices. Our Catalytix team, for example, regularly helps customers reduce their insurance costs by up to 10%.
Fleet management services and solutions are recognised by many leading insurers as both an investment in safety and a sound claims management strategy. A simple extraction from your existing data can, therefore, make a strong and efficient case for any insurance supplier.
Phase 3: Streamline processes through systems integration
Open Application Programming Interfaces (APIs) are a must-have — they enable operational efficiency by sharing selected fleet data across an organisation. Our customers are using the MICHELIN Connected Fleet API to streamline a variety of customer service, finance, and HR business processes, such as:
Real-time optimisation of jobs via the ERP system
Adding mileage expenses and overtime directly into the payroll system
Syncing vehicle and employee databases
All of this can help to save you time and resources, so you can focus on optimising your fleet, training your staff, and keeping your customers happy.
Phase 4: Transform your business model and customer experience
Companies are using fleet data and operational insights to improve their business processes and customer engagement. Would you like to charge your customers in real-time based on the effort it took to complete a job? What if your customers could schedule jobs themselves, via an app, without contacting you? All of this – and much more – is possible with the right fleet management solutions in place.
Unlike some other IoT applications, fleet management solutions aren't at an early stage — they've been around for more than 20 years. If you have the necessary devices installed in your fleet, you have entered the first — or possibly the second — stage of this journey and, therefore, already have access to the data needed to take your operations to the next level.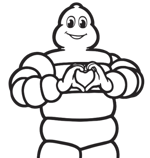 Other Interesting Stories
Compliance
How to Keep Fleet Data Safe
Fleet management solutions are now a well-established tool for running a more efficient and safer fleet. However, to reap the full benefits of a..
Optimise productivity
Are You Fully Utilising the Fleet Data You're Sitting On?
The fleet management industry has come a long way in the last five years. At MICHELIN Connected Fleet, we have witnessed an undeniable shift in..
Transport and Logistics
9 Trends in the Transportation and Logistics Industry to Look Out for in 2023
In recent years the supply chain of today has met with unprecedented levels of disruption, from an inexorable and exponential rise in consumer..