As a fleet manager, you will have heard a lot about the environmental and financial benefits of integrating electric vehicles (EVs) into your operations. But, you might know less about the practical aspects of doing so. It's not just a matter of replacing diesel refuelling stations with power outlets — there are a lot of other considerations you need to keep in mind.
Here, we're going to take a look at what you need to keep in mind when you first start to transition to an electric fleet, explore the most pressing issues facing companies that want to, and answer some of the questions you're likely to have when you want to ensure a smooth and fruitful transition.
Consider your unique needs
A lot of businesses and fleet managers are only just now warming up to the idea of going electric, because it's a daunting prospect. In fact, data from our customer base shows that the healthcare sector has the largest proportion of electric or hybrid vehicles, but even then they only make up a 1.9% share — a tiny fraction.
At the other end of the scale is the retail sector, where just 0.1% of the vehicles in operation are electric or hybrid models. This means there's a great deal of room for improvement across every industry, and the businesses that make the leap early on are sure to reap the rewards.
So, how can your business begin to transform your fleet with the help of EVs? First, more than anything, you need to study your needs and existing infrastructure. For instance, bulk ordering electric vehicles may sound like an excellent idea, but you'll run into trouble if you currently only have room for a couple of charging points.
The companies that flourish after going electric are those that understand their needs and situation, make the necessary preparations well ahead of time, and who make the transition gradually, as this makes it easier to address any teething problems as you go.
The right data will lead you in the right direction
In order to make the smoothest and most successful transition possible, you'll want to have access to all of the necessary data to work out which vehicles are the best candidates to be replaced at this moment in time and how you can get the most out of them. For instance, in general, vehicles that regularly make short journeys will be great choices.
High-quality fleet management solutions and services like MICHELIN Connected Fleet can help in this area, as you'll be able to see exactly what routes each of your vehicles take, how much time they spend on the road each day, and how long they spend back at your depot. You can then use this to make informed decisions when going electric.
It's also vital that you don't allow your company to be held back by the types and performance of the electric vehicle models currently on the market. Battery technology is improving dramatically all of the time, and there are so many new electric cars and vans currently being designed to make even longer journeys on a single charge. So, it's worth doing your research to see what's currently in the pipeline and when the best time to buy is going to be.
Finally, it's important to understand that petrol and diesel vehicles are still likely to have their place in modern fleets for some time yet. Despite this, it's still possible to greatly reduce your carbon footprint and move in the right direction, with the intention of eventually operating a fully electric fleet. A diesel engine, for instance, is still the most suitable option for high-mileage missions on motorways, but you can use fleet management data to see where improvements can be made to the routes your petrol or diesel vehicles take to keep their environmental impact as low as possible in the meantime.
Over the coming years, transitioning to an electric fleet will be non-negotiable, but the companies that thrive in this area will be those that start early and have access to the right data in the process.
Our Fleet Management Solutions are specifically designed to help you collect and monitor the data you need to make informed decisions that will allow you to reduce your carbon footprint while increasing your productivity. Get in touch with our expert team today for more information. We would love to help you take the leap with peace of mind!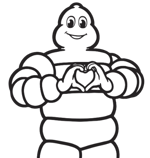 Other Interesting Stories