Fleet management solutions are now a well-established tool for running a more efficient and safer fleet. However, to reap the full benefits of a data-driven approach, it's not enough to just install a system. Integrating fleet data with other enterprise systems will deliver more value to your business as a whole. But, at the same time, it requires more vigilance about reliability and data security.
How fleet management solutions help businesses become more data-driven
The core value proposition of fleet management services and solutions is simple: become more data-driven in the management of your mobile workforce in order to improve driver safety, operational efficiency, and ultimately customer satisfaction. As a result of the rapid growth of this technology, mobile workforces have become more transparent and efficient.
Fleet management solutions work by collecting vehicle data from the vehicle's computer, which is then transmitted to an online management platform that helps you understand how your fleet is performing. The platform reports location, driver behaviour, fuel usage, CO2 emissions, and mileage. Better yet, by fully integrating this data with your existing IT systems, you can give your business a single comprehensive view of your operations.
Your data is valuable — not just to you
The wealth of data available from your fleet can help you make data-driven decisions for your business. But, at the same time, you'll also be dealing with core operations data and the personal data of your employees. This means it's vital you ensure security and compliance with EU regulations when it comes to the likes of the General Data Protection Regulation GDPR.
In recent high-profile data breaches at TalkTalk and Tesco, the Information Commissioner's Office (ICO) imposed newsworthy penalties. But these will pale in comparison to any upcoming penalties now GDPR has come into force.
Firms in breach of these regulations face a fine of either €20m or 4% of global revenue — whichever is higher. TalkTalk was fined £400,000 by the ICO but, under GDPR, would have faced a fine of more than £70m. Tesco could have been hit with a bill of £1.94bn.
Protecting sensitive data requires focus and care. When choosing a fleet management solutions provider, it's important to make sure that there are safeguards in place to protect your data, and that they enable you to be compliant with EU regulations. At MICHELIN Connected Fleet, we guarantee that any data we collect and analyse will be kept safe.
Questions you should ask your fleet management solutions provider
To ensure the fleet management solutions provider you choose will take the necessary steps to protect your data, you need to ask them the right questions. Here are the important queries you'll need the answers to:
Do you adhere to the following laws for processing personal data?

UK Data Protection Act 1998
GDPR

What security do you have in place to protect data?

Compliance measures like security policies, encryption, data access restrictions, and disaster recovery

Do you transfer personal data outside of the European Economic Area?

Some providers use data centres in the United States
MICHELIN Connected Fleet does not transfer any data outside of the European Economic Area. Instead, we use two fully-controlled, redundant data centres based in Europe. Our data centres meet the highest security standards and provide for disaster recovery. We are ISO 27001 certified and protect data with a wide range of measures, including:
Technical/cyber defences, with regular third-party testing
Security policies covering all access and activities according to the ISO security model
Physical access defences and procedures
Staff training and awareness
A data-driven approach to your fleet management can help deliver savings, provide excellent service to customers, and create a safe working environment for your staff. Just make sure you ask the right questions to ensure you choose a reliable technology partner.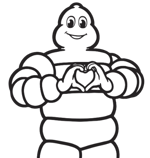 Other Interesting Stories