As well as helping to reduce your fuel costs and improve the sustainability of your fleet, the right fleet management services and solutions can help you to save on your insurance premiums. This is because, with better visibility and control of your fleet, you'll be able to easily identify and resolve any safety issues. Regular reports will provide you with the data you need to improve your drivers' behaviour on the roads and reduce your company's accident rate as a result.
So, how can fleet management services and solutions actually lower the cost of your insurance premiums?
You can improve and keep records of your drivers' behaviour
With MICHELIN Connected Fleet, we'll install onboard assistants in the cabs of your vehicles, which will alert drivers in real-time if they're driving dangerously or inefficiently. This can then encourage them to instantly change and improve their behaviour.
Improving the safety of your drivers doesn't have to stop there, though. The best results tend to materialise when a company sets up a friendly competition system, which rewards the most cautious drivers. This will incentivise drivers to always be at their best, as they'll be able to see their rankings and you can provide rewards for the best performers.
Being able to closely track and keep records of your drivers' journeys and behaviour can also help you to combat false claims. This is because it can help you to prove whether:
The driver of the vehicle in question was in the area claimed at the time of an incident
The driver of a vehicle has or has not complied with the necessary speed limits
If a fraudulent claim is made against your company, this type of data will serve as solid evidence to reduce your insurance premiums. Fleet management solutions can be more effective in this regard than dashcams when it comes to providing evidence for insurers.
What do you need to remember?
While investing in fleet management solutions won't immediately and automatically reduce your insurance premiums, having an active safety policy and the evidence to back it up can lower the costs.
If the fleet and the insurer work together and use fleet management data to improve driver behaviour and reduce accidents, the insurer could offer a rebate at the time of contract renewal. Some insurers and brokers may also offer a grant for the purchase of telematics tools to encourage clients to adopt technology useful for risk management.
If you're thinking about investing in fleet management services and solutions to improve your drivers' behaviour and reduce your insurance premiums, we're here to help!
Get in touch with our team at MICHELIN Connected Fleet today, and we'll be more than happy to talk through your requirements and discuss what your options are.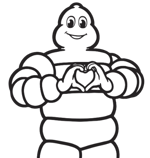 Other Interesting Stories