The current global climate crisis increases in severity by the day. However, in recent years especially, countries across the world have exhibited efforts towards combatting the issue. One particular area of society that has drawn focus is that of the transport industry, given that in 2022 it collectively accounted for 34% of all territorial carbon dioxide emissions in the UK alone, as per the relevant provisional figures.
This specific figure has actually grown by 3.1% when compared with 2020 findings, and therefore presents the necessity for adaptation. Having said this, the UK Government's direct response to transport's worrying CO2 emissions comprise several plans. For example, a ban on the sale of new petrol and diesel vehicles will come into action by 2035 in order to support the "Road to Zero" initiative which aims to have UK transport's greenhouse gas emissions reduced to a net zero by 2050.
Naturally, this signals fundamental, albeit wholly positive, changes for businesses and companies that use vehicle fleets in their day-to-day-operations. If the sector is to act accordingly to the Government's move towards a low carbon emission future, then there must be a widespread switch to electric vehicle (EV) fleets.
The notion of fleet electrification has been evident for some time, yet it still remains that some fleet managers are hesitant to transition to a greener fleet for fear of productivity disruptions, or instead out of financial concern. This guide has the goal of displaying the ease at which EV integration for fleets occurs, primarily owing to the existing abundance of electric vehicle charging stations in the UK.
How many EV charging points are there in the UK?
The availability of on-road charging points holds a vital degree of importance for fleet managers because it heavily factors into route planning. In turn, symbolising how efficiently a fleet carries out jobs. After all, it would be counterproductive for a vehicle's battery to run out of power during operations, and for the driver to have no ability to recharge it. For this reason, the majority of fleet managers choose to charge their vehicles overnight, but this doesn't cover every possible instance.
Fortunately, the Government has worked to develop the UK's EV charging infrastructure so that sustainable transport isn't an inconvenience. In May 2023, there were over 43,000 reported charging points throughout the UK, across over 25,000 charging locations. Comparing this figure to those of May 2022, this means that there was a 38% increase in the total number of public EV charging devices in one year.
This level of growth is certain to continue, considering that it is embodied by the tenfold expansion in charge-points strategy which was published last year. The strategy details that the UK Government committed £1.6 billion to expand the country's EV charging network, with around 300,000 public chargers expected to be available by 2030.
Of current figures, also included is a network of free charge-points which totals to 3,568, i.e., around 8.5% of all EV charging points are free to use. Notably however, some areas of the UK house more free devices than others, the top three regions being Scotland, the South East, and Greater London.
Essentially, each figure listed here shows that it's now easier than ever for fleet managers to ensure the functionality of their electric fleet, with this being further corroborated by the fact that the UK's EV charging infrastructure will only keep on developing substantially.
How long does it take to charge an EV?
There are various different types of EV charging cables, the ones a fleet manager will use depends on their specific vehicles. The distinct plug and connector used will determine the rate at which an EV is charged. As of 1 April 2023, 7,647 charging points were rated as "rapid" devices or above, and 22,338 were rated as "fast" chargers (source).
The different EV charging cables
1. UK 3 pin plug
2.3-3kW AC
Standard charge rate
UK Domestic plug type
Provides around 5 miles of range per 30 minutes
Not intended for full charges
2. Type 2 plug
3-42kW AC
Fast charge rate
European standard plug type
Provides around 25 miles range per hour
Connector has a locking mechanism
3. CHAdeMO plug
50kW DC
Rapid charge rate
Compatible with Japanese-made EVs
Older version of rapid-charging connector cable
Most common rapid-charging plug
4. CCS plug
50-450kW DC
Rapid charge rate
Provides around 85-200 miles range per 30 minutes
Most versatile EV charging plug
Supports ultra-rapid chargers
While not yet prevalent, alongside these individual plug types there has been significant investment by the UK Government into research surrounding wireless EV charging. This represents twelve projects receiving almost £40 million to "revolutionise the experience of owning an electric vehicle in the UK". It is these kinds of advancements which make EV fleets more and more attractive to fleet managers.
Is your business ready for an electric fleet?
If you represent a business or company which is considering incorporating electric vehicles into their fleet, then you're in good company. In fact, UK firms were set to invest almost £16 billion into fleet electrification last year (2022). This was a stark increase from the previous year, totalling to a 50% spending uplift. This figure is only growing and goes to show the sheer expansion of fleet sustainability plans nationwide.
Bearing the consistent implementation of charging stations across the UK in mind, it's no wonder as to why so many organisations are getting on board. Although, it can't be ignored that many fleet managers have faced challenges when it comes to managing these somewhat new forms of transport. In part, this may have been caused due to an overreliance on public charging networks which were previously relatively underdeveloped. Now, there are new charge points being placed across the country every month. Likewise, the UK government also offers the Workplace Charging Scheme for companies ready to install charge-points on their bases, effectively eliminating past infrastructural issues.
According to the IEA, electric vehicles have been experiencing a record-breaking amount of sales, exceeding 10 million in 2022. This exponential trend followed through into 2023, with 2.3 million electric cars being sold in the first quarter of the year, around 25% more than in the same period of 2022. In the same report, IEA stated that as a result of spending and competition increases, more affordable EV models have been ushered into the market. And so, this newfound optionality and accessibility makes EVs beneficial for fleet managers from a cost control standpoint, as well as an intrinsically environmental one.
We at MICHELIN Connected Fleet are at the very forefront of green fleet management. We fully believe in a more sustainable future for the transportation industry and are committed to offering solutions which support fleet managers with introducing eco-friendly practices into their operations. Our EV fleet management solutions make the initial transition easy, and from there work to promote efficiency, safety, and sustainability. If you're interested in accessing the tools needed, then be sure to make an enquiry into our services today. For further reading, feel free to browse our resources center.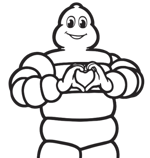 Other Interesting Stories
reduce fleet cost
Scheduled, Reactive, and Predictive Vehicle Maintenance
Vehicles are the very centre of the transport and logistics industry. As such, it's important that they are kept in a condition which not only keeps..
Sustainable Mobility
UK Guide to Electric Vehicle Charging Points
The current global climate crisis increases in severity by the day. However, in recent years especially, countries across the world have exhibited..
Passenger Transport
Fleet Management Solutions & Services for Buses
Within fleet management, as well as the transport and logistics industry generally, the matters of safety, efficiency, and cost control are all fixed..