Within fleet management, as well as the transport and logistics industry generally, the matters of safety, efficiency, and cost control are all fixed central concerns. Public transport fleets are no exception here, but particularly so in regard to safety.
Indeed, although extensive safety measures will always be a paramount priority for fleet managers, the topic's significance greatly increases when a fleet's cargo is the general public.
This makes solutions which are specifically designed to secure a high level of safety more than an option, instead being an absolute necessity. We at MICHELIN Connected fleet understand this to a comprehensive degree, and have therefore developed purpose-built fleet management solutions for buses. Below, we've outlined the exact reasons as to why our services are so essential.
What can MICHELIN do for your Public Transport Fleet?
1. Ensure compliance with transport regulations
The first step to guaranteeing the safety of a fleet's passengers is maintaining regulatory compliance. Our solutions interface with tachographs so that fleet managers always have remote access to information which allows them to accurately track their drivers' working hours. Being able to analyse and archive shift times means that your drivers will never breach related on-road laws by overworking to the point of fatigue, and that you'll have the data to prove it.
2. Prevent delays
Delays are a hallmark of unoptimised fleets. Our solutions combine GPS tracking technology with software in order for fleet managers to have real-time visibility over all their buses and other passenger transport vehicles. Consequently, they can update routes to better alternatives in cases of high traffic, schedule maintenance, and provide immediate assistance in breakdown instances, all while affording passengers with precise ETAs.
3. Streamline electrification
Fleet electrification is now an inevitability. Some fleet managers may believe that this signals added complications, however, we make reducing your CO2 emissions not only easy, but also beneficial. Our solutions allow for a seamless switch to EVs by accounting for how, when, and where each vehicle should be charged so that their life cycle and functional performance is maximised.
Benefits of Bus and Passenger Transport Fleet Management Solutions
Improved operator and passenger safety
Managers of bus fleets have the substantial responsibility of keeping public passengers safe. This implies promoting safe driving behaviour for their operators. Our solutions wholly improve both passenger and driver safety by incorporating regular vehicle checks for faults, training for risky drivers who frequently exhibit speeding and harsh braking, in addition to immediate in-cab feedback for accident management.
Reduced fuel and maintenance costs
Operational efficiency is key to reducing the total cost of ownership (TCO) of a fleet. Our platform offers fleet managers the ability to see the most effective journeys at any given moment, alongside when preventative maintenance is required. As such, our technology results in both short-term and long-term cost reduction. The extra benefit here is a stark improvement in the amount of customer satisfaction a passenger fleet receives, due to heightened productivity.
Increased sustainability for public transport
Collectively, public transport leaves a considerable carbon footprint behind. Though,
simply getting the bus shouldn't be a moral dilemma for passengers. The service we provide eliminates this problem by making your fleet more sustainable than ever. This applies for whether you want to either directly transition to a green fleet, or rather explore alternative fuel options coupled with optimised routing and dispatching in the meantime.
Fleet management for Passenger Transport Companies
Fleet managers play an integral role, and the occupation is naturally burdensome. Creating efficient routing, scheduling different forms of maintenance, reacting to on-road incidents, upholding eco-friendly standards, and carrying out administrative duties are all individual jobs that demand distinct attention and focus.
Without the right support, it's virtually impossible for a fleet manager to address each facet, and failing in just one of the above areas can translate to hefty fines, reputational damage, and even fatalities if serious safety breaches present themselves. Notably, all of which equate to company liability.
We at MICHELIN Connected Fleet know first-hand the importance of good fleet management. It is precisely this that has helped us to develop solutions and services which, principally, give fleet managers peace of mind over the safety of passenger-carrying vehicles such as buses.
If you're interested in a package which simultaneously improves the cost control, sustainability, efficiency, productivity, and safety of your public transport fleet, then be sure to make an enquiry into how our solutions and services can be of assistance today. For further reading, feel free to browse our resources center.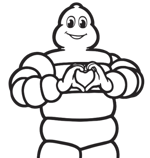 Other Interesting Stories
Sustainable Mobility
UK Guide to Electric Vehicle Charging Points
The current global climate crisis increases in severity by the day. However, in recent years especially, countries across the world have exhibited..
Passenger Transport
Fleet Management Solutions & Services for Buses
Within fleet management, as well as the transport and logistics industry generally, the matters of safety, efficiency, and cost control are all fixed..
Optimise productivity
What is GPS and How Does it Work?
In transport and logistics, there are select technologies which are considered to be cornerstones of the industry. Without the practicality of which,..