As our global climate crisis worsens, every available effort towards a more sustainable future becomes increasingly encouraged. In this context, a great focus is inevitably placed upon the transportation industry, given that it is the largest emitting sector of CO2 in the UK.
However, while this is undeniably necessary for the long-term, there are some controversial short-term implications, particularly for those businesses and companies which use vehicle fleets to carry out their day-to-day operations.
One such matter is the expansion of the Ultra Low Emission Zone (ULEZ) in London. To give you a better perspective on the topic, we've put together this piece covering the ULEZ expansion and what it means for your fleet.
What is the Ultra Low Emission Zone?
On the 8th of April 2019, London mayor Sadiq Khan introduced the ULEZ. Fundamentally the ULEZ is a way of combating the capital's ongoing air pollution problem in that it provides a heavy incentive to switch over to more sustainable forms of transport.
Specifically, any vehicle entering the ULEZ is required to meet certain emission standards. If a vehicle is not compliant with these set standards, then a daily charge must be paid, with this being enforced by a network of cameras throughout the city.
Due to the fact the ULEZ promised to achieve cleaner air, it was initially met with acceptance and praise by the majority of Londoners. Although, on the other hand, it was cause for some concern among fleet managers who anticipated a considerable financial impact.
Where has the Ultra Low Emission Zone expanded to?
It used to be that the ULEZ comprised the inner and Central London areas, i.e., just like the Congestion Charge Zone, in which over 3.5 million people live. Recently, however, on the 29th of August 2023, the ULEZ was expanded to cover all London boroughs. And so, newly affected areas include Harrow, Wembley, Greenford, Brentford, Edgware, Enfield, Twickenham, Croydon, Bromley, and more.
This represents a substantial expansion of the ULEZ, meaning that fleet managers who were previously unaffected by the zone will now have to quickly adapt to regulations or else face penalties. Consequently, beyond maintaining compliance, for fleet managers who the ULEZ expansion applies to, they might also have to modify delivery routes to uphold their fleet's productivity margins.
Will my Fleet be Affected by the ULEZ expansion?
In order to comply with the expanded ULEZ, petrol cars and vans must meet the Euro 4 emissions standard, and diesel cars and vans must meet Euro 6. Motorists who drive a non-compliant car or van into the zone will face a daily charge of £12.50, in addition to the usual £15 congestion charge if applicable.
Drivers of HGVs, lorries, and specialist heavy vehicles over 3.5 tonnes in weight do not pay a ULEZ charge. Instead, they will have to pay a low emission zone (LEZ) charge if their vehicle does not meet the Euro 6 emissions (NOx and PM) standard, even if it does meet Euro 4 (PM). The figure for the latter case is £100, yet this is raised to £300 for vehicles over 5 tonnes which do not meet Euro 4 (PM) emissions standard.
If you fail to pay the appropriate charge, you will be liable for a fine of up to £160 for a smaller vehicle, or up to £1000 for a lorry, coach, or bus. Albeit, this fine will be reduced by 50% if paid within two weeks. Bearing in mind the lengths fleet management goes for cost reduction, it's important to be aware of when you're obligated to pay the charge so that you can avoid such penalties.
Fleet Management Solutions for the ULEZ Expansion
While the ULEZ expansion signals a worrying financial burden for a lot of fleet managers, it's important to remember how urgent of an issue sustainability in the transportation industry is. Though this only currently applies to those in Greater London, the positive results will be felt much more broadly.
Likewise, it should be taken into account that there are now plenty of solutions to ease the strain of tightening regulations. A primary example of this is transitioning to an electric fleet. Electric fleet vehicles will never entail any of the aforementioned charges, given that they wholly reduce CO2 emissions to an absolute zero. Moreover, alternative fuels and eco-driving are also suitable approaches to tackling your fleet's environmental impact.
Having said this, in the direction fleet managers' general attitudes are headed, it predominantly appears as if electric fleets are the foremost way towards a greener future. On this point, Transport for London (TfL) has even increased the amount of funding offered in their scrappage scheme in order to provide further motivation regarding London residents and fleets switching to EVs.
With the ban of ICE vehicle sales coming into effect by 2035, it's only a matter of time before your fleet has to make the switch, and the ULEZ expansion serves as a catalyst for companies and businesses.
We at MICHELIN Connected Fleet make everything easy for you by packaging your EV transition into a purpose-built fleet management solution that integrates our leading software, hardware and professional services. With our dashboard platform, you'll experience no disruption to your usual fleet operations, only improvements in sustainability, efficiency, safety, and cost. If you're interested in implementing such a solution, then be sure to make an enquiry into how we can help you with ULEZ compliance today. For further reading, feel free to browse our resources center.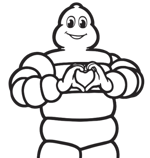 Other Interesting Stories
Sustainable Mobility
Prepare for Your Fleet's Transition to Zero-Emission LCVs Ahead of the 2035 ICE Ban
It was originally announced that a ban on the sale of new vehicles with internal combustion engines (ICEs) would come into effect in 2030. However,..
Compliance
HGV Driver Hours: How Many Hours can a Truck Driver Work?
A central priority of fleet management is driver safety. Fundamentally, fleet safety is achieved through regulatory compliance. One basic area of..
Sustainable Mobility
ULEZ Expansion and What it Means for Your Fleet
As our global climate crisis worsens, every available effort towards a more sustainable future becomes increasingly encouraged. In this context, a..