The fleet management industry has made many claims over the years — perhaps most notably that fleet management technology can improve driver safety and behaviour in the transport and logistics sector.
Such claims can raise eyebrows, especially as behavioural improvements usually rely on managers being proactive. This means generating system reports, publishing league tables, and identifying training priorities, followed by the necessary training and regular check-ups. All of this is time-consuming and can interrupt day-to-day operations.
But it would be a brave fleet manager who ignored the need for driver monitoring and training. A driver's behaviour behind the wheel is probably the single most important factor regarding their safety. And it's a significant contributor to the physical integrity of your vehicles and your insurance premiums, as well as repair, maintenance, and other 'off the road' costs — not to mention the impact on your brand that could be caused by wayward drivers in company vehicles.
As a result, you probably want to know: is there a better way to improve driver behaviour without resorting to resource-intensive managerial control? At MICHELIN Connected Fleet, we believe there is.
Improving driver behaviour
We've developed the 'in-cab coach', which is a small dashboard-mounted device that provides real-time feedback concerning speeding, harsh driving events like hard braking or acceleration, and idling. The driver can then use this to practice a safer, smoother, and more economical driving style.
Our system uses red, amber, and green visual signals, as well as auditory warnings, to let drivers know when they're outside of normal driving parameters. It was designed on the basis that people are more likely to change their behaviour when they receive immediate feedback. Vehicle-activated roadside speed signs work on the same basis, and there's evidence to show they have a direct effect. Drivers will moderate their speed significantly, even though they're not being photographed and won't face a penalty.
Does the 'in-cab coach' work in practice?
This was a key question behind the whitepaper entitled "The impact of immediate feedback on driving behaviour", which was published by Masternaut in June 2017. The paper summarises the results of a study of 9,000 light commercial vehicles (LCVs) in commercial fleets, which compares vehicles with the in-cab coach to vehicles without it over the course of three months.
Data was compiled on the following driver behaviours:
Speeding
Harsh driving events
Idling
In addition to this, fuel consumption data was monitored and analysed.
The results
Overall, the vehicles equipped with the in-cab coach showed a substantially lower rate of speeding events than those without. In fact, the average number of speeding events per 100 miles travelled was 53% less than in LCVs with drivers who weren't receiving immediate feedback.
This dramatic difference is a notable change in driver behaviour that undoubtedly leads to significant improvements in safety. And it's worth remembering that speed is an important element in overall safety levels on the road. In fact, the road safety charity Brake estimates that speed is a contributing factor in one third of fatal road accidents in the UK. Speed is also correlated to injury levels as well as the financial impact of road collisions.
And it also has a tangible impact on fuel economy, as fuel efficiency levels drop off dramatically with increasing speed. Therefore, managing speed is important and the impact of immediate in-cab coach feedback should be seen in this context.
Other driving behaviours are also affected, as:
Harsh driving events are lower in vehicles with the in-cab coach, with the number of events recorded per hour down by over 25%.
Idling times are lower, with equipped LCVs showing idling time as 7.5% of the total driving time, against 9% of those without.
Finally, immediate feedback also has an effect on fuel consumption: LCVs with in-cab coaching achieved more than 5% in savings.
Summary
The study provides clear evidence that immediate feedback to drivers has a major impact on their behaviour. In real terms, this means less speeding, safer and smoother driving, lower idling times, and a significant overall reduction in fuel consumption.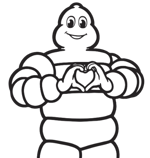 Other Interesting Stories