Fuel has always been one of the biggest expenses that come with managing a fleet in the transport and logistics sector. But, we're now seeing prices hit all-time highs due to a range of factors, including inflation, record crude oil prices, and the ongoing war in Ukraine. This means fleet managers across the UK are focusing on improving their fuel efficiency now more than ever before.
If you're wondering how to reduce your fleet fuel costs, you'll be glad to hear that there are lots of tactics you can use to identify any areas where fuel is currently going to waste, so you can work out exactly how to effectively tighten your belt. From harnessing the power of fleet fuel management systems to changing your drivers' behaviour, here's what we would recommend.
Invest in fleet management solutions
When it comes to managing a fleet, knowledge is power. And, having access to the right data will allow you to identify and address any avoidable problems so you can reduce your fleet's fuel waste.
A high-quality fleet management solution can help you to monitor and study your vehicles from afar. This will then provide you with all of the information you need to make informed and data-driven decisions that will make your fleet more sustainable and improve your fuel efficiency.
MICHELIN Connected Fleet uses onboard tracking devices to collect key data points, which are then combined with GPS tracking data and transmitted to you in real-time. You can then analyse this information and work with our experts to determine your next steps regarding factors like:
Whether any routes can be refined to make them more efficient
How your drivers' behaviour is affecting your fuel efficiency
If you need to make any changes to ensure the most appropriate vehicles are being used for each job
Even the smallest of tweaks can have a huge impact on your fleet's fuel consumption — especially if you have a large number of vehicles. So, while a new fleet management solution is certainly an investment, it can offer a very impressive return.
Consider going green sooner rather than later
In keeping with their Net Zero plans, the UK government has confirmed that all new heavy goods vehicles will be zero-emission by 2040. Their road map plans to phase out new non-zero emission heavy goods vehicles by 2035, and ensure all new HGVs sold in the UK are zero-emission by 2040.
This means, within just two decades, you will only be able to purchase new fleet vehicles that are powered by electricity. Many fleet managers have started their transition to a green fleet already, though — and it's not difficult to see why.
In just a few years, making the switch will be non-negotiable, and starting to install the necessary infrastructure early gives companies a chance to get ahead of the competition and iron out any creases before the whole industry goes electric. Plus, as we've seen petrol and diesel prices consistently rise, for a lot of companies, the initial outlay involved is looking far more reasonable than it once did — especially when you look at the whole life costs of electric vehicles (EVs) compared to more traditional models.
When it comes to fuel, a typical EV is up to five times cheaper to run than an equivalent vehicle with an internal combustion engine (Drax). And, you can reduce the day-to-day running costs even further by investing in your own means of generating renewable energy.
A green fleet can save you money in other ways, too. For instance, with fewer moving parts, maintaining them tends to be cheaper and more affordable. Plus, there are lots of different grants, subsidies, and incentives in place that could help to keep the cost of transitioning even lower.
Monitor and improve your drivers' behaviour
One of the biggest factors that can affect how much fuel your fleet requires is how your workers operate your vehicles. The likes of harsh accelerating and braking, as well as idling, can have a hugely detrimental impact on your fuel consumption, so you should make a real effort to keep them to a minimum.
Initial and regular training can help with this, but installing in-cab coaching and fleet management devices in each vehicle can also be incredibly fruitful. The coaching devices will provide your drivers with immediate feedback when they operate their vehicles in a way that could be wasting fuel or may even be dangerous. This has been shown to have a very beneficial impact on workers who may become less focused on long drives.
Being able to collect data about your drivers and their journeys using a fleet management solution can also be very helpful for improving their behaviour. It will allow you to pinpoint specific areas where more training is required, identify workers who need more support, and even give you the chance to provide employees with incentives to drive in a more economical way.
For instance, employees can be given access to their driving scores, which are calculated based on their driving behaviours. This will then allow them to track their own performances or compare themselves to their colleagues. You could even set up a leaderboard and offer prizes for the best driver each month to provide everyone with a concrete incentive to drive more mindfully and reduce their fuel consumption in the process.
Devise and stick to a preventative maintenance plan
If you're serious about reducing your fleet's fuel consumption and costs, you also need to ensure you're staying on top of your maintenance. This is because common issues like under-inflated tyres, engine faults, or even damaged bodywork can use more fuel than those that are in pristine condition.
This means, between official services, you need to ensure that your employees are checking over their vehicles and looking for any areas of concern — ideally on a daily or weekly basis. This will give you the chance to address any problems quickly and effectively, so you can avoid as much fuel wastage as possible. It will also help to prevent any existing problems from getting much worse and causing the need for serious repairs or even time off the road.
It's vital that you devise strict servicing and maintenance plans for each of your vehicles, too. These should comply with the guidelines provided by your vehicles' manufacturers, and also be compatible with your working processes and schedules. This is likely to save your fleet a lot of money in the long run.
Find a fuel card that suits your fleet perfectly
Finally, fleet fuel cards can be very effective for reducing your costs. If you haven't already looked into this option, make sure you do. And, if you already use fuel cards, you need to ensure you've picked the best option for your specific requirements.
The main benefit of using fuel cards is that they can save you a lot of money. Primarily, you'll find that the retail price you see at the pump is higher than the price you'll pay. A lot of cards and vendors permit volume-based pricing, which means you can benefit from receiving discounts in exchange for your brand loyalty. Similarly, if you're able to pay for your fuel promptly, some cards may allow you to pay less per gallon. The savings in these instances can be so great that, even if using your fuel card will incur a fee, this will be outweighed by your savings.
Fuel cards will also:
Provide you with accurate records of fuel purchases
Track your fuel consumption
Require drivers to stick to specific fuel purchasing locations and filling limits
Need driver verification, so only authorised company personnel can buy fuel for approved vehicles
Help to prevent your company from falling victim to fuel fraud
There are many fuel card options available, and they all come with their own benefits and features. For example, some will save you money but only allow your drivers to purchase their fuel from specific vendors in certain regions. This means you'll need to carefully consider your operating territory and how many approved fuel providers are going to be accessible and close to your routes. If you're struggling to find a location-specific card that suits your needs, a universally accepted card is likely to be a better choice.
Once you've chosen the best card to suit your fleet, the provider's fleet fuel management system will allow you to monitor and analyse additional data related to your fuel consumption and costs. This will then give you even more control over your spending.
We know that fuel prices are a huge concern for fleet managers across the UK right now. Here at MICHELIN Connected Fleet, we have the fleet management solutions you need to take back control and make informed, data-driven decisions that will make a huge difference to your bottom line.
If you would like to learn more about how we can support you, get in touch with our team today! This will allow you to find out more about our fleet management services and solutions. You can also see first-hand what kinds of results we can deliver.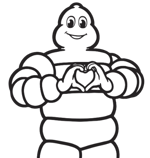 Other Interesting Stories