From an environmental impact standpoint, waste management and recycling is more important than ever due to the fact that we're currently in the midst of a worldwide climate crisis. Meaning, a suitable response is now necessary. However, this is a matter that is at the forefront of the transport and logistics industry in particular. Whether regarding local authorities or commercial and domestic waste service providers, vehicle fleets are at the very centre of day-to-day operations.
Given that transport is the largest emitting sector for CO2 emissions, it almost seems counterintuitive for primarily eco-friendly entities to be using vehicle fleets, both large and small. Although, we at MICHELIN Connected Fleet understand that fleets are essential for carrying out the inherent duties of waste and recycling companies, and so have developed solutions which clearly align with their values directly.
Waste and Recycling Fleet Management Key Features
1. Real-Time Fleet Tracking
Total visibility is a hallmark of good fleet management. All fleet managers are expected to be kept up-to-date regarding the location of their vehicles at any given time. Real-time fleet tracking is important because it lets fleet managers monitor active progression, giving them the details they need to make relevant and informed decisions. Recycling and waste management solutions come with GPS technology which supports this ongoing task, in addition to asset tracking capabilities too.
2. Optimised Routing and Dispatching
It's an integral responsibility for fleet managers to be aware of the most optimised vehicle routes. And likewise, to dispatch their drivers accordingly so that pickups, deliveries, and returns are fast and reliable. The prerequisite for optimised routing and dispatching are immediate alerts for potential on-road disruption, geofencing to stop detouring, and dynamic routing tools, all of which is afforded by solutions tailored for waste and recycling organisations.
3. Integrated Solutions
Having access to the latest cutting-edge technology is vital to modern fleet management. Specifically, this refers to hardware like tachographs which are capable of integrating with cloud-based fleet management software. Moreover, it's becoming increasingly significant to have live cameras on vehicles in order to create electronic proof of service for waste and recycling companies. Fleet management solutions cover this area by accounting for all mediums, and packaging them cohesively.
How do Fleet Management Solutions Help the Waste and Recycling Industry?
Fuel comprises the largest expenditure for fleets in general. By utilising a fleet management solution designed to optimise the routes your drivers take, you will experience a decrease in fuel consumption, consequently reducing your financial output concerning fuel. In essence, fleet fuel efficiency categorically translates to reduced fuel costs.
Waste management fleet solutions incorporate hardware that reads vehicle diagnostics and relays it to fleet managers. This means that preventative maintenance scheduling can be completed more easily than if it was done manually. In turn, providing assurance of driver safety when fleet employees are operating vehicles on the road. Additionally, the inclusion of tachographs guarantee that regulatory compliance is always adhered to, signalling a decrease in risky driving behaviour.
Increased Customer Satisfaction
For any industry providing a service, obtaining customer satisfaction is paramount. Fleet management solutions work to increase the amount of positive customer feedback your waste and recycling company receives. Reason being, your fleet's productivity levels will improve as a result of implementation, and so too will your effort towards sustainability be enhanced. These are two facets which customers, especially today, appreciate considerably.
Waste and Recycling Fleet Management Solutions from MICHELIN
Fundamentally, the goal of every fleet is to maximise its efficiency. This is because boosting efficiency equates to comprehensive benefits. For instance, optimised routes result in reduced fuel costs, improved customer satisfaction, and heightened sustainability simultaneously. When this is borne in mind, alongside the fact that optimising overall fleet operations includes streamlining administrative processes, it's easy to see why efficiency is the standout aim for fleet managers.
The crux, however, is that it's a requirement for an efficient fleet to manage the sizable degree of fleet data it generates, all while turning this into reports containing actionable insights. For such functionality to occur, fleet managers need an end-to-end solution, one that integrates software and hardware, and logically presents information that can be interacted with in real-time.

The above is exactly what we at MICHELIN Connected Fleet had in mind when developing our digitised dashboard platform and services which focus on key performance indicator (KPI) analysis. If you represent a waste and recycling company interested in reaping the benefits to be had from our fleet management solutions, then be sure to make an enquiry into what we can do for you today. For more related reading material, feel free to browse our resources centre.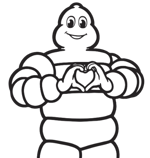 Other Interesting Stories
Improve safety
Checks You Should Conduct Before Hiring New Drivers
Not so long ago, the transport and logistics industry faced a standout challenge. Specifically, that of HGV driver shortages. The situation was..
Sustainable Mobility
Fleet Management Solutions for Waste and Recycling Companies
From an environmental impact standpoint, waste management and recycling is more important than ever due to the fact that we're currently in the midst..
Improve safety
The Latest MOT Changes That Fleet Managers Should be Aware of
Everyone in possession of an on-road vehicle should be familiar with the practice of scheduling a Ministry of Transport (MOT) test, as well as the..