Each year the transport & logistics industry grows exponentially more complex. The rate at which consumer demand continues to intensify has brought about severe supply chain disruptions. On top of this, the market price of fuel has never been so volatile as it is today, all while a climate crisis ensues.
In this context, it is fleet managers who bear the brunt of these challenges. Fleet managers are responsible for an entire fleet of vehicles, including the underlying inherent duties. They are, therefore, given the formidable task of coming up with innovative ways of tackling what the sector is currently facing.
Thankfully, however, technology is correspondingly advancing. And so, providing an adequate response to the urgent need for fleet managers to increase the efficiency, productivity, safety, and sustainability of their fleet's operations. Such a solution comes in the form of a fleet management system, a system that comprehensively supports the integral role of the fleet manager.
What is a Fleet Management System?
A fleet management system is essentially a specialised technological database that fleet managers use in order to carry out their individual day-to-day jobs which relate to a business's vehicles & its employees. What makes these systems so specialised is that they have numerous applications, all of which involve handling a wide range of information & data.
This is of singular significance because fleets, both small and large, generate a great deal of data, even during just one operation. Consequently, the fleet manager must sort through what has been produced, determine its relevance, and then use it effectively. This primarily consists of recording and reporting key performance indicators (KPIs), as well as addressing how certain underperforming areas can potentially be improved upon in terms of efficiency & productivity. The ultimate aim being, to reduce overall operating costs while minimising CO2 emissions.
Typically, the vital necessity of achieving such fleet optimisation through these methods has been incorporated within the various other administrative duties. As such, fleet managers were generally expected to accomplish this degree of organisation manually. Naturally, this led fleet management to be categorised as substantially time-consuming, not to mention labyrinthine. Moreover, there are also those adverse external factors to consider. For instance, downtime resulting from traffic jams, alongside on-road accidents & fuel wastage caused by poor driver behaviour. All of these obstacles to proper fleet optimisation are what sophisticated fleet management systems offer utilisation for to remedy.
How does a Fleet Management System Work?
A fleet management system works, fundamentally, via an interface between devices that are installed onto each vehicle within a fleet, in addition to a piece of software that houses an online dashboard.
The most common hardware is that which reads a vehicle's on-board diagnostics. From there, it gathers an array of technical information regarding facets like safety metrics, the average rate of fuel consumption per gallon, braking speeds, idle time, seat belt use, and vehicle defects. Importantly, these devices are equipped with GPS receivers to enable real-time vehicle location tracking too. This data is then processed into a comprehensible format before being transferred to the database by way of a wireless cellular or satellite network, where it is stored and displayed for analytical purposes.
What fleet management systems principally provide, as the above denotes, is visibility. I.e., where a fleet's vehicles are currently located, how their individual drivers are behaving on the road, and the condition of each vehicle being used. With this level of monitoring, a fleet manager can discern the most efficient routes, when vehicle maintenance & repair is required, ensure regulatory & legal compliance, and make accident & risk assessments. For this latter point, in-cab feedback devices are particularly useful for real-time driver correction.
The crux is that the database can automate appropriate responses when instances, like those listed above, are detected. For example, if a vehicle was in need of maintenance or repair, then this can be accordingly scheduled. Likewise, if a driver was exhibiting behaviour which either wasted fuel or is deemed to be dangerous, as typified by frequent over-acceleration and excessive detouring, necessary communication is immediately forwarded. The same goes for allocating time to routine inspections, vehicle acquisition & dispatching, and the creation of reports for both retrospective & prospective actionable insights.
What are the Benefits of a Fleet Management System?
One of the main benefits that the implementation of a fleet management system affords is saved time. As is evident from what we've discussed so far, the sheer amount of administrative responsibility that fleet managers are obligated to fulfil is exceptionally demanding. By having a set of tools in place which automate mundane office-based tasks, this thereby gives fleet managers a newfound freedom to dedicate their time to a more hands-on approach to responsive management.
Furthermore, the mental fatigue that arises from being overloaded with administration should not be understated. This is because it is a regular cause of oversights, whether in regard to filing an abundance of paperwork, needing to contact multiple drivers for status updates, or documenting detailed operations. The fact that this can all be automated not only means that fleet management becomes streamlined, but also more accurate.
For this reason, lowering the burden of the fleet manager equates to improvements in efficiency, productivity, safety - since compliance is a guarantee - and sustainability, as a result of lowered fuel usage. What's more, cost reduction is intrinsic within all of these affected aspects.
It's important to remember how overarching the role that fleet managers play is. That is, if their job's efficacy is enhanced, then this has benefits that stretch to a business's members of staff, as well as their customers too. Drivers will feel more organised if their manager is so, and the people hiring a fleet's expertise will be more satisfied with the service being provided. But it's not just about selecting a fleet management system at random, it's essential to make an integration that is accessible, easy to use, and one that comes with a team who are available to offer assistance at any time. If you're interested in reaping these rewards, be sure to make an enquiry today.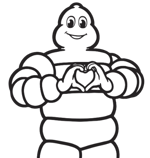 Other Interesting Stories