The Technology Behind Fleet Management
In the transport and logistics sector, but particularly the fleet management industry, telematics is seen as an absolute essential. Indeed, the prevalent usage of telematics devices is easily understandable owing to the well-documented benefits they bring for fleets.
Specifically, by installing telematics boxes onto a collection of commercial vehicles, a fleet manager is able to simultaneously monitor the location, speed, condition, and fuel consumption of the HGVs, trucks and LCVs which they are responsible for. In turn, allowing them to better manage how productive and generally well optimised their fleet is.
Fleet Management Has to Move Forwards
Though this last point undoubtedly holds true, there is a standout issue with telematics, and that is that it's quite dated. After all, telematics was first developed and is rooted in the late 20th century. Whereas, the fleet management industry exists in a state of perpetual transformation, driven by an evolving landscape of regulations and customer demands.
As advancements in GPS tracking and data analytics continue exponentially under the influence of factors like artificial intelligence, fleet managers are capable of harnessing newfound actionable insights into vehicle maintenance, driver behaviour, and route planning. All the while, shifts in safety standards necessitate frequent adaptations, compelling companies to invest in preventative measures and driver training to uphold compliance and minimise incident risk. Moreover, the rise of electric vehicles and autonomous driving further accelerates the industry's stark evolution.
As such, It's becoming harder for fleet management entities to stay competitive, and so they must promptly establish fresh strategies and perspectives to navigate this ever-changing terrain.
In essence, if fleet managers - and the industry collectively - can hope to move forwards, then their methods of operation must first. In saying this, we don't mean to imply that telematics is redundant, it evidently isn't, but rather that such devices require modern support and a consultative approach to unlock and interpret the data to deliver actionable insights.
Why Providing Telematics isn't Enough
As we mentioned, telematics has been widespread within fleet management for decades now. For this reason, you currently see so many companies label themselves as telematics providers, and in their provision of telematics promise unprecedented positive changes to the way your fleet works.
However, without completely diminishing the efforts of others, such statements do not resonate like they used to. This is for the simple fact that almost every successful organisation which has a fleet also has a telematics system fitted into the vehicles that comprise it. And so, in actuality, the results you're getting from telematics providers aren't class-leading at all, instead being the basic industry standard.
Consequently, we do not consider ourselves a telematics provider, nor do we promote standalone devices, because telematics alone isn't enough to meet contemporary demands.
As discussed, society has moved on to a large degree following the initial introduction of telematics. Significant technological progressions have since been made which can fundamentally influence how the area of fleet management responds to new challenges. For instance, the glaring problem of cutting out the impact of CO2 emissions altogether so as to contribute more greatly to sustainability goals. In this increasingly pressing context, it would be remiss not to take advantage of the latest productions in technology.
Helping You to Unlock Your Fleet's Potential
In addition to what we've already said, telematics devices generate a vast array of fleet data straight from the regular OBD-II port of a vehicle. On the surface, this positions telematics as entirely desirable, as the majority of providers will capitalise on.
But in fact, this level of data is often too much for fleet managers to handle and accurately assess. This therefore causes a great deal of fleet data to be just sat on, i.e., recognised without being utilised. In this way, the full potential of a fleet becomes stored away and neglected.
We at MICHELIN Connected Fleet categorically believe that this error is inherent in providing fleet telematics solely. Followingly, we have designed our solutions and services to harness telematics in a purpose-built fleet management platform with a real focus on data and smart insights. Our differentiator is our performance and analysis services, which serve to help you unlock further savings and efficiencies in your fleet.
Comprehensive visibility is what today's fleet managers need if they're to maximise the operational efficiency and overall performance of their fleets, and this is precisely what our solutions and services propose. Again, although we can readily equip your fleet with telematics, like many others, we go the extra mile by affording you with a unified solution and expert analysis to ensure you're getting a truly cutting-edge experience.
If you're interested in implementing a fleet management solution which realises what telematics can't do alone in order to unlock your fleet's true potential, then be sure to contact us today for further details on how our services can benefit your fleet. For more reading material, feel free to browse our resources centre.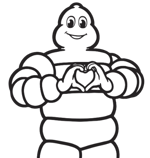 Other Interesting Stories
Sustainable Mobility
The Evolution of Sustainable Fleet Management
Imagine a world where vehicles run on green power, routes are not just efficient but also environmentally-conscious, and businesses are actively..
Optimise productivity
Why we are not a Telematics Company
The Technology Behind Fleet Management
In the transport and logistics sector, but particularly the fleet management industry, telematics is seen as..
Sustainable Mobility
Eco-driving - What is Ecodriving?
Ecodriving describes a method of using vehicles in an energy-efficient manner. That is, driving in a way which minimises fuel consumption and thereby..